Summer/fall fishing report
This summer has been a fun time with great people. The fish have cooperated on most trips and hopefully it will get even better as we start to have a few cool days.
Summer patterns are usually pretty stable as the rain is usually in the late afternoon. However this summer has been really hot and the water temps have been in the 90's. It is now Sept. 8 and the water temps have started to cool, especially after the hurricane this past week. Even though it did not hit us we had a ton or rain. Local flooding was a real problem especially on the beaches. I was out there yesterday and people were still cleaning debris out of yards and streets.
I also fished this week and the water was really stirred up and fishing was on the slow side. The bay water was very tannic stained from all the fresh water run off. The gulf waters were murky but should be cleaning up in the next couple of days.
The cooler water will probably fire the fish up as they usually start to feel more like eating as it gets cooler.
We had some really great trips and the pictures tell you what we were catching. It is not always about how many fish we catch but just the experience and fun with getting to know people.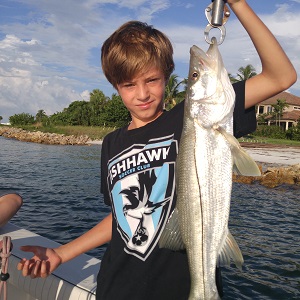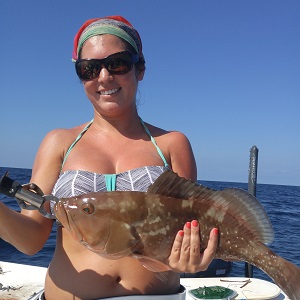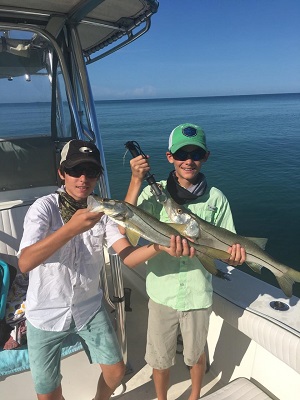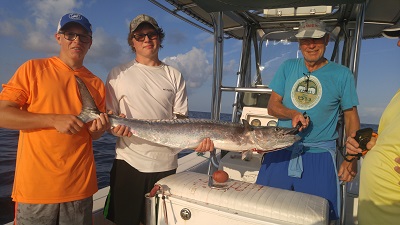 Many of the most memorable trips are with families and watching the interaction between them. One of those trips had two girls, one about 17 and the other about 20 along with their brother and dad. We were catching some nice amberjack and grouper and the girls, Brooke and Bailey, were helping each other lift the rod and reeling. It was fun to watch and they were laughing and grunting as they struggled with some nice size fish. Those trips give me the most enjoyment as it is about having fun and not about filling the freezer. Their brother, Evan, who was about 12 had never caught anything but small bass and wanted to catch something that pulled hard. His first bite was an amberjack that about tore his arms off. That got the day off to a great start and finally had to leave the jacks alone as the 300 lb goliath grouper were eating them while we tried to get them to the boat.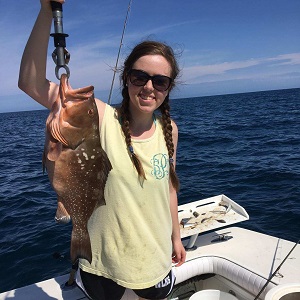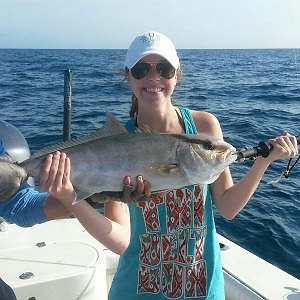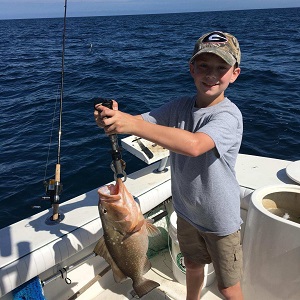 This fall should be good as the kingfish will start their south migration and the gag grouper will move closer to shore. The trout fishing will get better as the water temps fall. I hate winter but the fall is really a great time to be on the water. I hope you will let me know in advanced as I have already booked trips around the holidays. I look forward to seeing you. Capt. Tom Sr.