The winter has finally let up and we are getting some nice temperatures up in the 80s. I know that the north is still cold and snowy, but we really enjoying some nice weather right now.
When the temperatures start rising the fish start to move into our area from the south. The pelagic fish like mackerel, cobia, tripletail, and others move with the water temps. 68 degrees is like the magic number. We are getting close to that and the fish are right on schedule. If you fish with me, you know that cobia fishing is one of my favorites. We like to sight fish for cobia along the beaches and around structure. We are getting a good run so far.
I was out with a good client a few days ago and the sun was bright and the wind was south. The best conditions for sight fishing. We found many fish that day. I think we ended up with 11 caught and missed a few. None were very big, but good fun.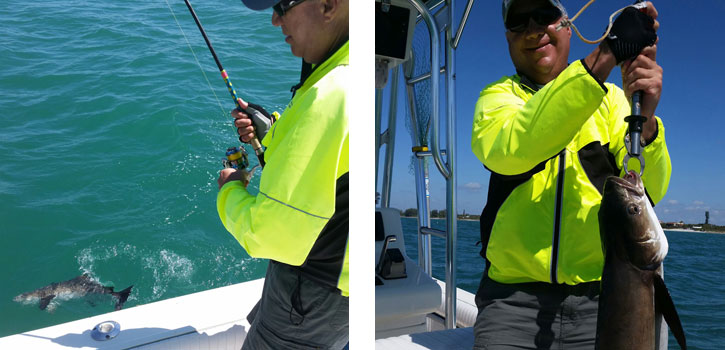 The next day, we were able to get a few nice keeper size fish. We found a n  28 pounder that followed a turtle to the surface. Good fun and great eating.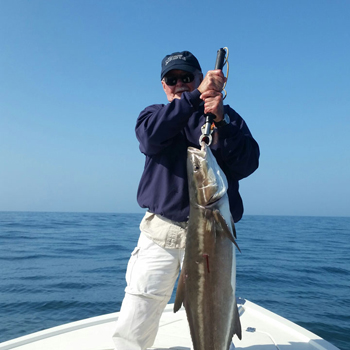 These fish will start to come in heavily in the next few weeks. We do have some time available so give us a call and get out on the water. Capt. Tom Jr.