Winter is over hopefully for good this time and spring is here. The fishing the past couple of months has been really good when the wind wasn't howling. The water temps are up again. They were in the 70's in Feb and then dipped to the low to mid 60's in March and now are back in the 70's. The stable water temps make fishing lots better if they stay that way. The fronts are still moving through but not dropping the water temps like they did in March.
We had a great sheepshead seasnon which is coming to an end and the snook and trout are starting to get active. The snook will start to move out on the beach in late April and will be fun to go after. Season on keeping a snook ends May1st. Lately the kingfish have been around and on the move. Here one day moved the next. Its been hard keeping up with them due to wind blowing for a few days then a couple of nice days then back windy again. The baitfish keep the kings in our area but the bait schools have not been consistent yet.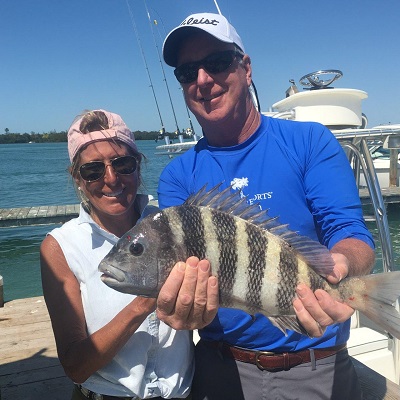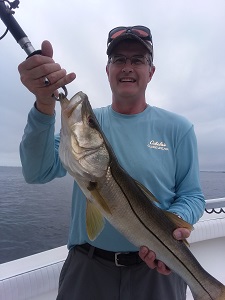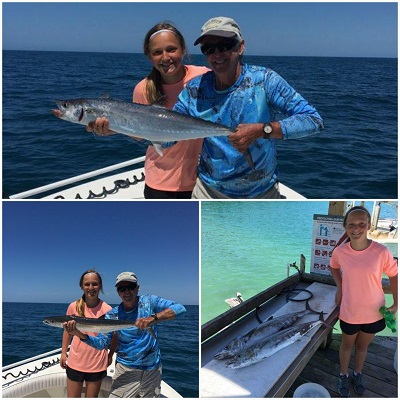 Sharks are showing up real good and will be even more abundant as the water warms and the tarpon start to appear.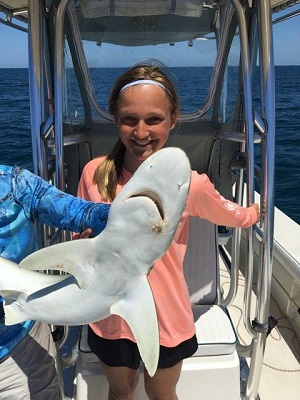 Tarpon are on the agenda for May and June and there are still some open dates for booking a trip.
The offshore fishing will get better and better as the red grouper finish there April spawn and start their movement in shallower. There is nothing better than getting these big grouper in closer and having some great eating. The lane snapper will also provide some great eating as well.
Let me know if you are coming this way and lets get out there and have some fun.