March Fishing Update:
March has come and gone and I am basically glad. All the small cold fronts and all the wind have kept things mixed up. The bait is still not here as I write this. The good news is that the kingfish have showed up and the threadfins which they like to eat are here but all the white bait hasn't come in yet. Maybe last night was the last front we will see. It was rather weak anyway just lots of wind today—the 9th.
We had some great trips in March even without the bait. We caught some nice trout, sheepshead, black drum, redfish, spanish macs, pompano and kingfish. When the wind wasn't blowing the fishing was pretty good all on shrimp.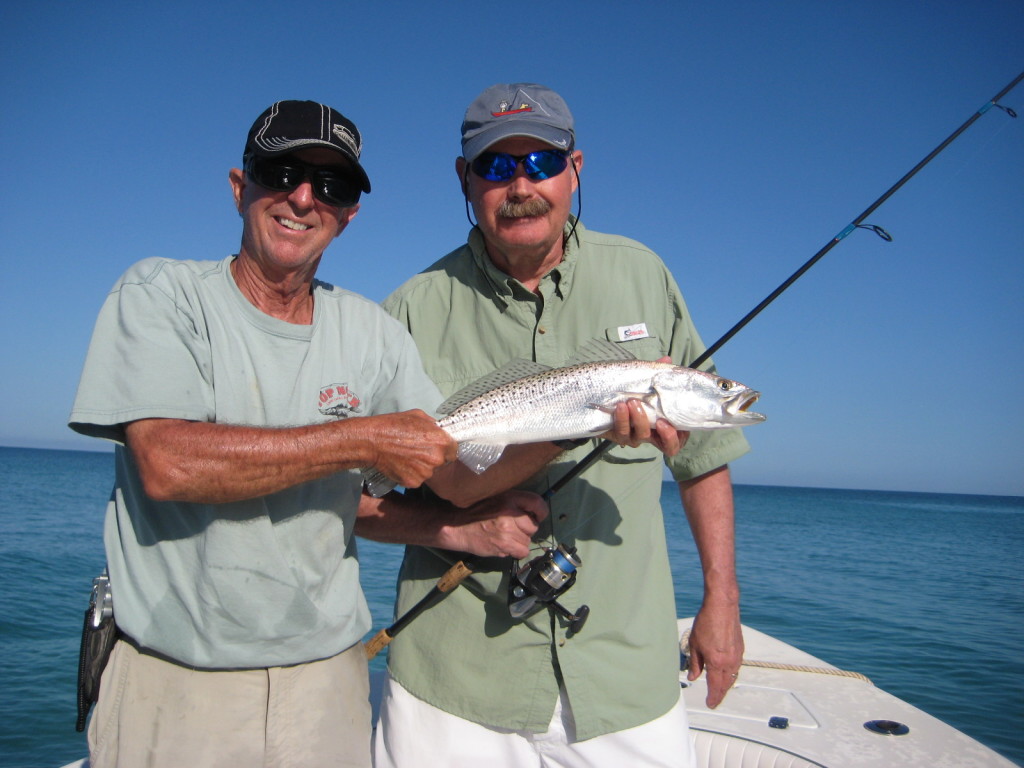 Now that April has rolled in we should have good weather and good fishing for kingfish, spanish, trout, snook, snapper and grouper. April has always been a great time for the big trout. I love to see those big ones as they are so pretty.
May will bring on the snook and tarpon so that is a busy time for us. Be sure and book early for those May June trips.
See you soon! Capt Tom Sr.