This summer has been a strange summer for fishing in our area.  The wind which is predominately east here in Sarasota has been  mostly out of the west.  This has been the first time since I have been in Sarasota in 9 years that we have had this predominate wind direction.  The other strange thing has been the bait situation.  We did not have the bait show up in the spring like usual.  What we have had is small bait that we could not even get on a hook.  The bait we are using now, August, is just now getting to be useable, however  we have had a good tarpon season which is now winding down.
Fishing has been fairly good the past two months with snook, trout, blues and a  very good mangrove snapper bite.  I expect this to continue the next month or so.  September is the time we usually have the schools of big redfish show up and hopefully they will show againl this year .  October and November should be the return of the kingfish, Spanish macs, sharks and the grouper will move closer to shore.  Grouper season ends December 3rd so hopefully we can get some good ones before then.  It has been so hot lately that everyone is waiting for the cool spells to start, even me and I hate cold or even cool weather.  I love the summer but it has just been brutal lately.
A couple of trips that stand out were with some people from Connecticut, Danielle and Alex along with cousin Alicia and Matt.  We caught a ton of snook and decided to call it quits but ran up on a school of tarpon and hooked up to a giant.  All four people on board fought this fish and we finally landed it after over 2 hours.  What a battle!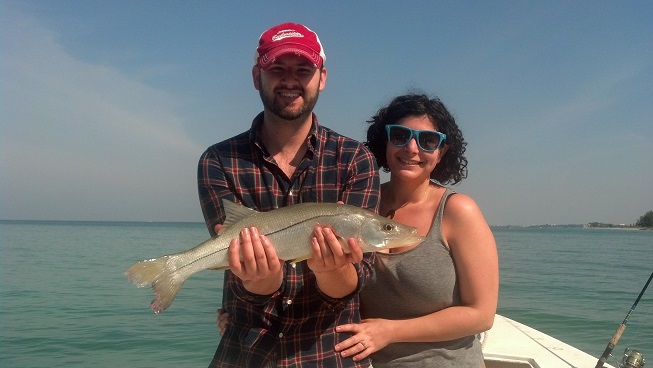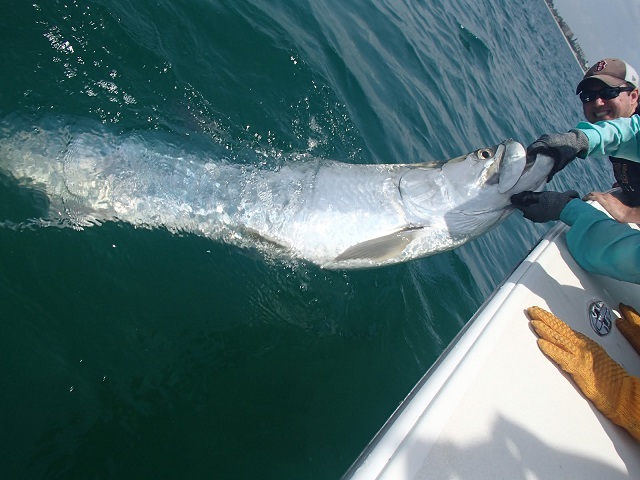 Another fantastic trip was with a friend Chris and his dad Chuck.  We wrecked the big speckled trout.  Almost every cast for an hour was these big ones.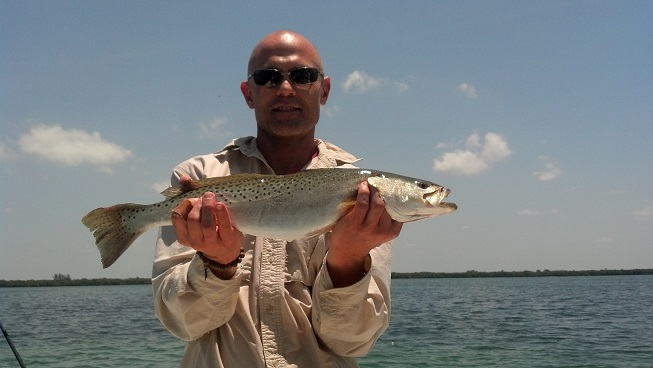 The sad news is I might not get to participate in the early fall fishing as I am having shoulder surgery next week August 14.  Torn rotator cuff is the problem and have no idea how it happened.  Doctor said it was from sleeping on my right side my whole life.  Recovery is suppose to take 3 months to a year. My goal is to be on the boat in 10 weeks so we will see what happens.  To those reading this that have booked a trip with me already need not worry as my son will take you.
I hope all of you are enjoying the new look of our website.  My son has become quite good at making videos and I think the ones on the site are "topnotch".  Please continue to book trips with us. Let my son know when you call or email that you usually fish with me and he will take good care of you.  I look forward to getting this surgery over with and will be back on the boat as soon as possible.