Wow, how nice it is to get a break in the weather. Finally we are getting cooler temperatures and fall conditions in mid Florida. The water temps are dropping too. This means changes in the fishing. The summer is hard on our fish as well, and the cooler temperatures put the fish in a feeding mode. The main source of food for our fish this time of year is the mighty Pilchard, or as we call them Green backs or shiners. These schools of baitfish are all over right now and easy to net and use for bait. We like to use them for almost all of the different species of fish we fish for this time of year.
October is great for a mix of inshore and offshore fishing. The offshore fishing gets better because our grouper and snapper move in closer to shore and start to eat aggressively after the hot summer months. On recent trips we are getting hogfish, mangrove snapper, yellowtail snapper, trigger, grouper, and more. All of these fish are high quality eating fish and fun to catch. We are fishing from 2 to 25 miles out. As the water temps drop, the shorter the run to get to the fish.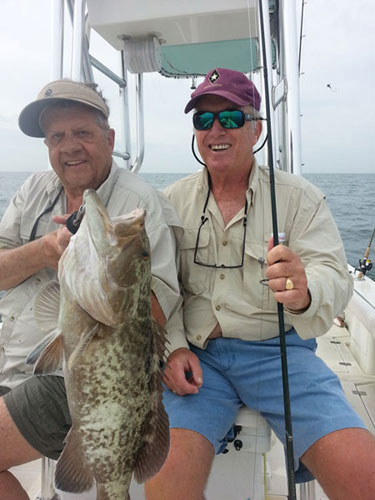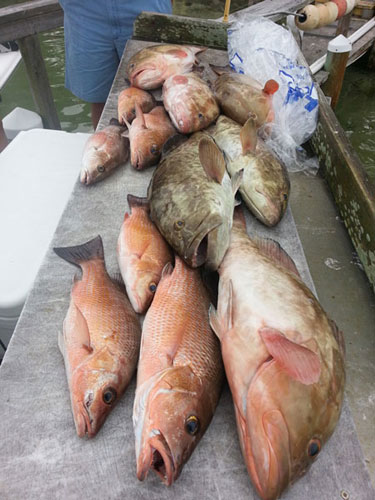 Inshore bay fishing has been good too. Snook, trout, redfish, and all of the others are biting well right now and will continue through the fall. I can't express enough how nice the weather has been. The mornings are cool and beautiful on the water. I tell people all the time that October is my favorite month in Sarasota and these cool days without a need for extra clothes is why. Still t shirt and shorts, and great fishing!
I am including pictures from my last few trips. Both inshore and offshore. The winter season is almost here. All of my winter clients are on their way south and I can't wait to catch up with you all. See you soon. Capt. Tom Jr.