Fall 2017
Fall is over and winter is here. Its 40 degrees this morning and I am ready for spring and summer already. Fishing this fall has been good however it hasn't been real busy. I think the hurricanes back in Sept. scared folks away. We didn't have much impact at all and the edge of the eye came over my house.
The fall fishing was about what we expected. Kingfish, grouper, snapper and trout made up most of the fish on our trips. In these pics we have a near world record Lane snapper. What a beautiful fish and great eating as well. Also a Tripletail, kingfish, red grouper and gag grouper, all are great eating fish.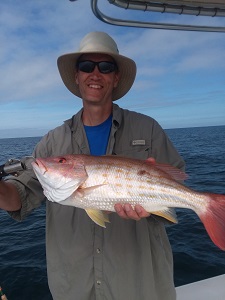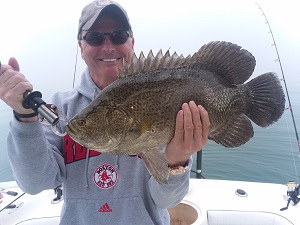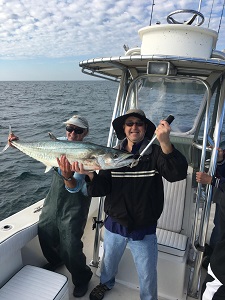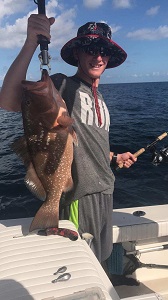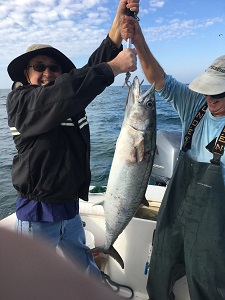 The cold fronts have started arriving and with them windy conditions. I expect this to continue on into Feb. however on the calm days after the front fishing can be really good. The sheepshead fishing is about to explode and we should have some good eating sheepshead on many of out trips. The mangrove snapper will also bite really good and trout and bluefish in the bay along with spanish macs will be plentiful also.
My March calendar is filling up so be sure and let me know if you want a day in March. Spring Break will be in March and we get slammed during that time so call ahead please. March is also time that the cobia show up each year. April will be kingfish time and then tarpon time is May and June along with snook, grouper, and trout.
I have added some new equipment this past fall with a new Simrad gps and a gps controlled trolling motor with the anchor lock feature. When its not rough no need for the anchor any more. Makes my back happy!!
I hope to see all of you again this year and a very Happy New Year to you all. Capt. Tom Sr.